Like every other industry in the world, the construction industry has also experienced ups and downs in the past. However, in the last couple of decades, the problems faced by architects, engineers, drafters and other building professionals have been largely addressed due to the implementation of high-end construction tools and technologies.
Earlier they used to face huge complications during both design and construction phases, but now they can perform their work with a lot of ease. Whether you talk about project reports or ordering raw materials for the project in question, nothing was easy earlier. Construction professionals used to struggle in every step to achieve accuracy because they used to make a lot of human errors.
However, with the use of quality tools and techniques the errors made by construction professionals have reduced significantly.
Here is how the use of advanced tools and techniques have simplified the construction process.
3D Models Help in Finding Clashes Among Building Elements
With the use of Building Information Modeling software like Autodesk Revit developing quality buildings and structures has become really simple. By using a modeling software, architects and engineers can easily create precise 3D models for buildings and structures they are planning to construct. What actually happens is, separate 3Ds models are created for architecture, structure and MEP or mechanical, electrical and plumbing systems during the design phase. Once separate 3D models are created for architecture, structure and MEP systems by using Autodesk Revit, they are then checked for errors or what we call clashes.
Clash detection (which is the process of identifying clashes between different building elements) is carried out with the help of a software like Navisworks. Architecture, structure and MEP files created by modelers with the help of Revit are exported to Navisworks for coordination during which all the hard and soft clashes are effectively detected.
Project Management Software Brings More Transparency
Nowadays, construction professionals have also started using real-time project management software in order to make their work easier. Whether you talk about bringing more transparency, efficiency or accountability nothing proves to be more important than a solid project management software to contractors, architects and engineers.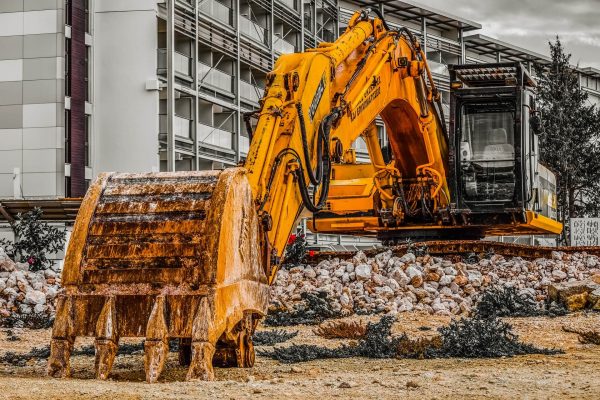 There is a number of ways in which construction software could optimize the building process. More specifically, it becomes possible for building professionals to communicate with each other in real-time and prevent serious mistakes from happening. As result, project delays and costly mistakes can be detected on time and prevented. Furthermore, it becomes easier for the project stakeholders to keep track the progress of the project at each step. This provides them a better insight of the whole procedure and allows them to acquire valuable knowledge both for the present and future projects. To put it simply, real-time project management software can be the answer to a number of problems that contractors are battling against on a daily basis. This unhindered flow of information can be a valuable tool in your arsenal and allow you to step up your project management game.
Changes Can be Made Easily In The Design
There is no denying that 3D building models make it really simple for architects and engineers to implement changes in the design. Whether you want to make changes in the architectural design or structural design, you can do that easily if you have access to their 3D models. For example, when clashes are detected between architectural and structural elements, 3D modelers can easily fix them during the design phase by making changes to the model. Until and unless all the hard and soft clashes are resolved by the modelers, they do not proceed to the next stage.
When the accurate design is created you can easily construct a robust building or structure.
Drafting Has Become Easy With CAD Software
Earlier drafters had to create construction drawings or plans manually which used to have a lot of human errors, that were detected only during the actual construction phase. Since the only tools available to them were paper and pencil, it was hard to find errors in the drawings during the design phase. And because it was very difficult to find human errors during the design development phase, building professionals used to confront a lot of rework at the time of actual construction.
Rework not only affects the performance of the workers but also enhances the project cost. Apart from that, it also increases the time required to accomplish the project in question. In short, rework leads to wastage of material, time and money.
However, if you talk about the present scenario, the design team uses CAD software like AutoCAD, AutoCAD Civil 3D, and SketchUp etc., to create accurate construction drawings.
Plans or blueprints developed with the help of high-end software are highly accurate which eventually help in enhancing the productivity of the building professionals and reduce rework greatly. Once architectural, structural and MEP drawings are created by drafters and steel detailers with the support of a quality drafting software they are then reviewed by the architects and engineers for potential errors. If architects and engineers find any sort of errors in construction drawings while examining them, they highlight the mistakes effectively and send them back to drafters for corrections. All the errors that are highlighted by architects and engineers are then corrected by drafters using CAD software.


When compared to manual drawings, it's very easy to make changes in digital drawings. It means drafters and detailers do not have to put huge efforts to fix the errors highlighted by architect and engineers.
3D Rendering Is also Carried Out
Once an architectural model is created, it can then be given a photorealistic touch by carrying out 3D rendering. It is a process of giving a realistic touch to a 3D model of a building by adding elements like greenery, parking area showing cars, walkways, and swimming pool etc. It means nowadays you can easily see how your house will look once it is constructed much before the start of an actual construction process. Advanced software like 3ds Max V-Ray, CINEMA 4D, SketchUp, Blender, and Maxwell Render etc., are used by design and animation professionals to create photorealistic images of the upcoming buildings and structures.
The demand for photorealistic images is growing day by day in the real estate sector.
Conclusion
Apart from the use of high-end software for creating precise designs for buildings and structures, a wide range of advanced techniques like diamond drilling, hydraulic bursting, and Brokk demolition etc., are also used in the construction industry today to enhance the performance of the workers.
For example, if you want to demolish a particular part of a building that you are constructing you can do that easily by using controlled demolition techniques like Hydraulic bursting and Brokk demolition. These controlled demolition techniques are very good for maintaining structural integrity. In addition to that, these techniques do not produce any dust and noise, which is very good for the workers.
Apart from simplifying the construction process, the use of advanced tools and technologies have also made it easier for architects and engineers to construct green buildings that are very good for our environment.