Focus on what is important, let us do the reporting
LetsBuild allows you to turn time-consuming and quickly outdated reporting into real-time, automated and interactive dashboards to easily share with relevant stakeholders
Live data overview
Automatically generated dashboards
1-click sharing
Always up-to-date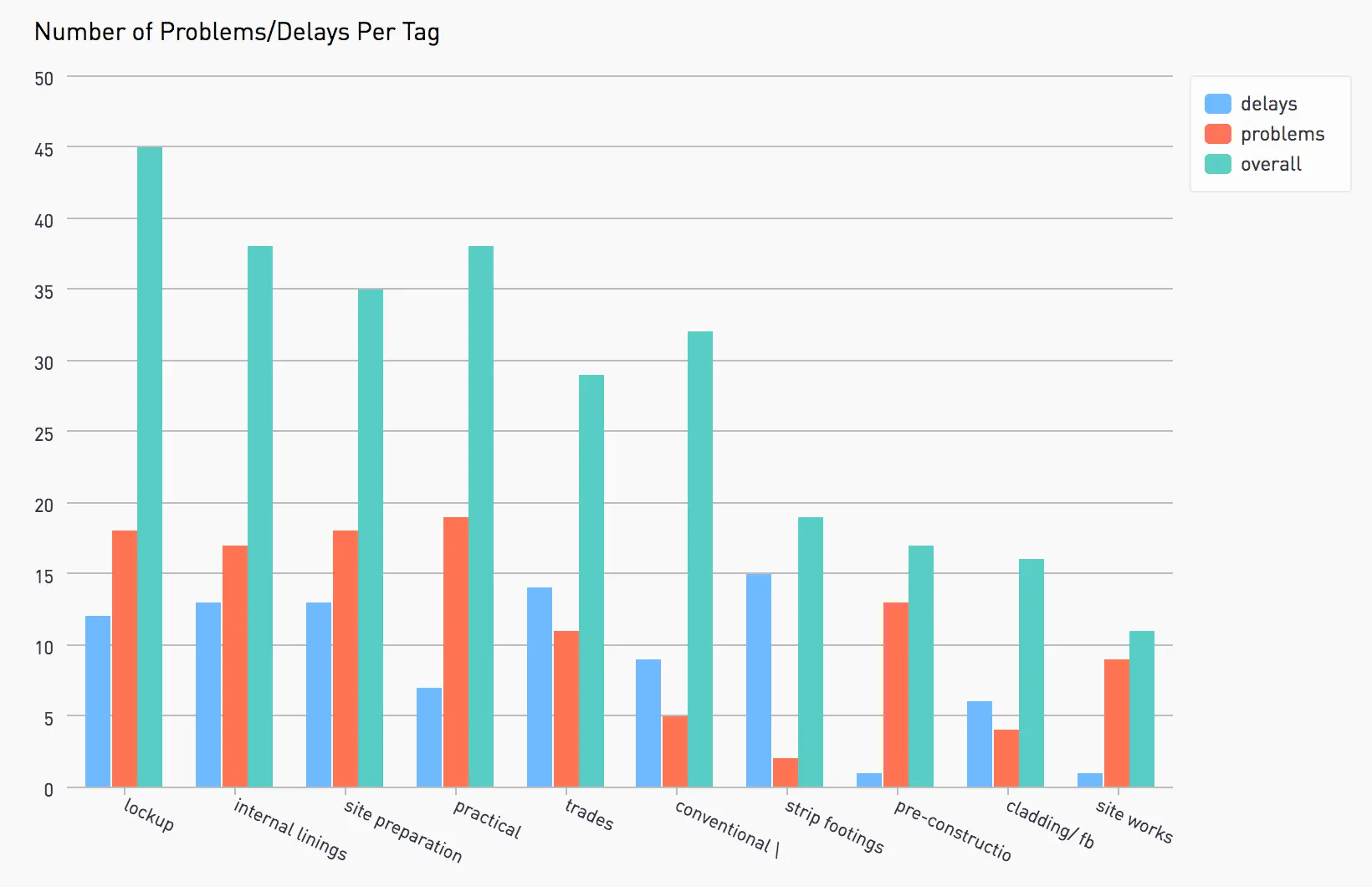 Live data overview
LetsBuild turns live information straight from site into automated dashboards you can always rely on. Is a stakeholder concerned about the progress on a particular project? No problem, just send them a link and they can see for themselves the progress with up-to-date data straight from site.
Automatically generated dashboards
Avoid getting caught off guard with outdated information, communication issues or delays. With LetsBuild, you can generate dashboards in seconds. Choose from a wide range of templates, or have your own customised version done to report on the data points that matter to you.
1-click sharing
LetsBuild allows you to share your dashboards in seconds with your superiors, 3rd parties or any relevant stakeholders. Customise what information gets out and who has access.
Always up-to-date
With LetsBuild's construction project management software, your dashboards are always up to date with data straight from the workers on site. When data is sent directly from site to your dashboards, you can rest assured that you are seeing reliable and accurate representations of your project information.
We have complete overview of the project's progress. Workers on-site can easily report problems, we get the notified of problems and updates, and we can notify relevant parties. All of this in one single central system.