Eliminate waste, increase productivity - A quick guide to Lean practices for construction professionals
Show Me
In the ever-evolving world of digital transformation, companies are revolutionising their industries by harnessing the power of technology. Join us as we delve into the inspiring success story of Thomas & Piron Bâtiment, a leading construction company, and their journey towards enhanced efficiency and collaboration. We had the chance of speaking with Françoise Elaerts, the Digital Transformation Manager and BIM Manager at Thomas & Piron Bâtiment, as she shared their incredible experience with LetsBuild Aproplan, a transformative tool that has brought remarkable results.
Unifying Work Environments
Françoise passionately conveyed the company's vision of establishing a seamless transition for workers moving between different construction sites. Their goal was to create a standardised work environment that enabled employees to adapt quickly to new projects, without feeling the need to start from scratch. By implementing LetsBuild Aproplan, a digital solution, Thomas & Piron Bâtiment successfully eliminated redundant data entry, minimised errors, and achieved a comprehensive overview of each project. The tool empowered managers and supervisors to shift their focus from paperwork in their offices to the heart of the construction sites, driving efficiency and productivity.
The use of Aproplan starts easy with some points within a list, and then evolve within the tool. We don't land in something very complex.
The Power of Data and Collaboration
During our conversation, Françoise highlighted the pivotal role of LetsBuild Aproplan in conjunction with Power BI and data analytics. Mastering data quality became a top priority, as they aimed to gain a holistic view of every project. By centralising and integrating data through LetsBuild Aproplan, Thomas & Piron Bâtiment not only eliminated duplicate entries and reduced errors but also empowered teams with accurate, up-to-date information. This shift revolutionised collaboration among stakeholders, transforming LetsBuild Aproplan from a compliance tool to a valuable asset that simplifies and enhances the work life of everyone involved.
Overcoming Challenges and Achieving Success
Françoise shared their primary challenge: the need to standardise processes and create a sense of continuity across different construction sites. Their objective was to ensure that workers seamlessly transitioned between projects without feeling overwhelmed. With LetsBuild Aproplan, Thomas & Piron Bâtiment successfully fostered a cohesive work environment, empowering workers to focus on their on-site roles and responsibilities instead of being buried in administrative tasks.
The ability of customization, the ability of creating a point easily… the ease-of-use is a game changer.
Implementation and Company-Wide Adoption
As is often the case, LetsBuild Aproplan was initially in the test phase, with just a few users. However, as the project gained momentum, the leadership team at Thomas & Piron Bâtiment recognized the tool's potential and wholeheartedly supported its implementation. They adopted a systematic approach, starting with a limited number of sites and gradually expanding usage across all projects. This incremental implementation strategy proved successful, ensuring a smooth transition and gaining widespread adoption throughout the organisation.
Main Users and Customization
LetsBuild Aproplan catered to a diverse range of users within Thomas & Piron Bâtiment, as Françoise explained. Site foremen, project managers,subcontractors, administrators, maintenance staff, and even clients relied on the platform for their daily operations, or getting insights about the project's speed. The tool's flexibility and adaptability allowed each user to customise their experience, seamlessly aligning the platform with their specific needs. LetsBuild Aproplan became an integral part of the construction workflow, facilitating efficient communication, collaboration, and documentation across all departments.
Measuring Success and Empowering Autonomy
What made LB Aproplan stand out from the crowd? The tool's ease of customization and its ability to simplify processes emerged as significant advantages.
Users could start with simple tasks such as focusing on site monitoring and team collaboration: spot defects, make adjustments, take advantage of the flexibility offered by the tool; then gradually evolve to more complex ones, like the addition of quality and safety monitoring through recurring forms to ensure that every task is compliant. In a second step, the team at Thomas & Piron Bâtiment meticulously monitored project progress through LetsBuild Aproplan, enabling them to make data-driven decisions and empowering employees with a sense of autonomy and ownership. When a pattern can be studied on several projects, it becomes much easier to set the sight on the next one.
In conclusion, Thomas & Piron Bâtiment' journey with LetsBuild Aproplan showcases the transformative power of technology in the construction industry. By embracing digitalization and streamlining processes, they have improved collaboration, efficiency, and productivity across their projects. LetsBuild Aproplan's seamless integration of data, customization options, and user-friendly interface have empowered employees at all levels, fostering a culture of innovation and excellence. The success story of Thomas & Piron Bâtiment serves as an inspiration to companies worldwide, reminding us that the path to transformation begins with humans having a bold vision and the willingness to embrace change.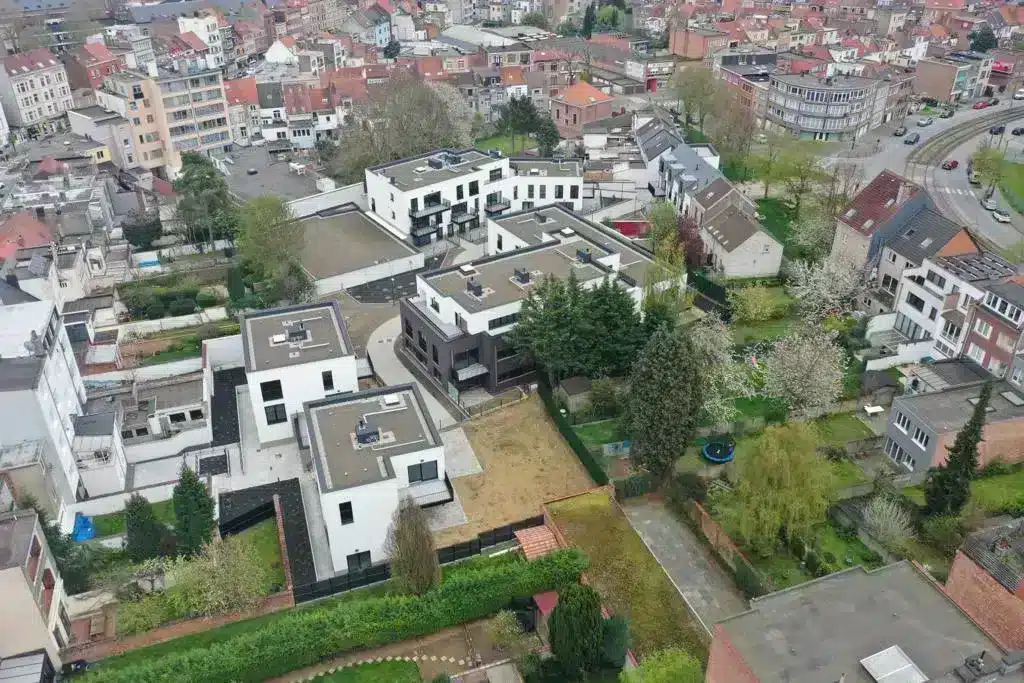 How to see everything happening on site
Discover how management in 934 construction companies achieved peace of mind by ELIMINATING the use of text messages, phone calls, WhatsApp, email, Excel, paperwork, and formal reports.